Experiencing the Mediterranean
Experiential explorations abound on a Med cruise!
Ashore and on board you'll have a range of enticing excursions and activities to choose from every day. Get to know the culture, history and way of life as you participate in some incredible opportunities to experience the real Mediterranean.
Cuisine is top of the list of "must do" cultural experiences. With programs like Oceania's Culinary Discovery Tours™ you can immerse yourself in the cuisine of your Med destinations. Some of the finest culinary hot spots around! Excursions like these are certainly not to be missed:
From Marseille, travel to the market in charming Aix-en-Provence with Michelin Chef Reine Sammut then enjoy a cooking demonstration and lunch at the Auberge La Fenière.
From Livorno, meet your Culinary Center chef and local guide for shopping at Livorno's central market before taking a picturesque drive through the Tuscan countryside to Torre a Cenaia winery. Learn how to prepare two traditional Tuscan snacks, focaccia and cantucci in a class with the winery's chef. Then prepare pizza in a traditional brick oven to enjoy with your Tuscan wine.
On board your ship, food and wine tasting of local specialties enhance the culinary experience across the Med. Dinner and wine menus will feature some local dishes. Participate in cooking classes and tasting of food and wine from the regions you will visit during your cruise.
From Barcelona to Athens you are met with a rich collection of historic and archaeological sites as well as art and architecture that will enthrall you. There is so much to absorb and learn about and your ship's excursions will make sure you do. Led by experienced and superbly educated local guides, you'll gain insight into your destination and its way of life without having to worry about any of the logistics of getting around. Excursions depart right from the ship and returns right on time making exploration easy.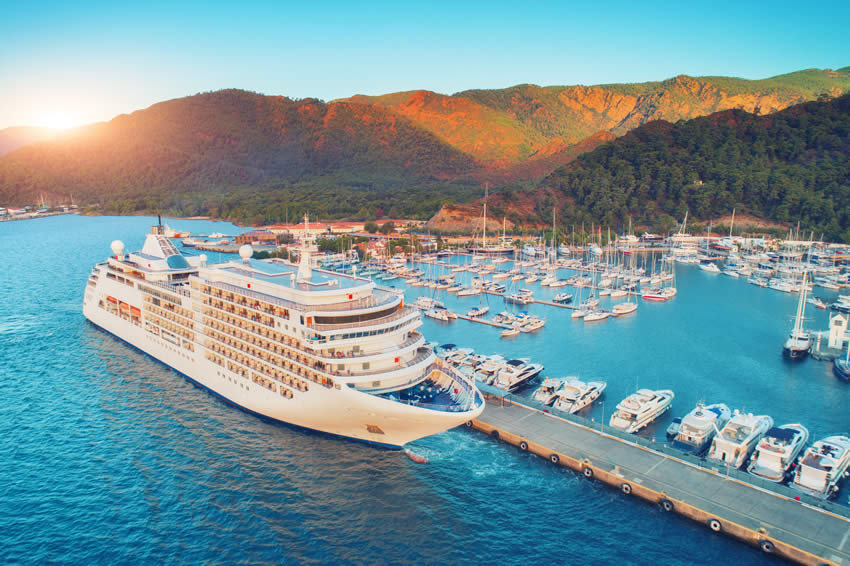 But it's not just about seeing the sights. With experiential explorations, you are more in touch and better informed:
Don't just take photos of the leaning tower of Pisa: Climb it! Active adventures give you a unique perspective of your destination.
Discover the avant-garde buildings in Valencia or stunning Gaudi sights in Barcelona with an architect as your guide. Special interests are very enriching.
How about hiking to the summit of Mount Vesuvius or the coastline of fabulous Cinque Terre? Boat rides to Capri's Blue Grotto or Corfu's Caves of Paxos anyone? Get in touch with nature and feel the real Mediterranean.
Private touring lets you spend as much or as little time at the sights of your choice and often means you'll beat the crowds. Behind the scenes experiences can also be arranged. No wonder this more intimate way of touring is growing in popularity!
If you can't find what you want to do in the cruise line excursions, our On Location partners are on hand to arrange any special requests you might have. Private touring, event tickets, and behind the scenes experiences are their specialty and they'll pick you up right at the ship, or from your hotel on your pre or post-cruise stay.
Cruising the Mediterranean brings you a range of unforgettable and inspiring experiences. This is a destination that is perfect for cruising with its combination of island hopping, scenic spots, ancient cities and myriad of things to see and do. It's definitely a vacation you should enjoy at least once.
Romantic Celebrations at Sea
Run away to sea and celebrate your special moments aboard a luxurious cruise ship!
Cruising is romantic in itself, perfect for engagements, weddings, honeymoons, anniversaries or renewal of vows.
Carefree shipboard life lets you focus on time together to celebrate. You'll be pampered and exceptionally well looked after throughout the cruise with stateroom, meals and entertainment all taken care of.
There are always plenty of activities onboard and ashore for you to enjoy with time at the spa top of the list for a romantic escape. Couples massage is a great way to unwind and start your cruise vacation!
For special occasions, a spacious, well-appointed suite with a large balcony is the perfect place to relax and spend time alone. Step out on your balcony for a view to the horizon and fresh sea air. Here you'll appreciate what being at sea is all about and how rejuvenating it can be; ideal for getting away from it all.
Celebration packages elevate the experience giving you added perks like champagne and chocolates, a floral arrangement in your stateroom, floral bouquet and boutonnieres, dinner for two at a specialty restaurant, an 8×10 framed photo and other amenities for the occasion.
Cruise ships make a spectacular wedding venue. Invite your guests to the ceremony while the ship is in port. The room will be beautifully decorated for the ceremony and the ship's photographer on hand for photos, followed by a reception with meal and beautiful wedding cake. Then sail away on the cruise for your honeymoon. Some of your guests may want to come along.
Weddings and renewal of vows by the Captain can be performed on some cruise lines. Another option is to wed in a port of call during your cruise, something that is certainly popular in the Caribbean where a beach wedding might be just what you are looking for. Whichever venue you choose, a wedding coordinator is on hand to make arrangements.
The special ambience onboard is perfect for any celebration! Make your next romantic occasion a truly memorable experience by celebrating at sea.
River Cruising in Eastern Europe
This is something very special.
An inland cruise experience that combines picturesque towns, opulent palaces, fascinating history and dramatic scenery in Eastern Europe! Life aboard your luxurious river ship is carefree while dining is a delight, capped off with regional specialties and fine wine. River cruising is a superb way to experience this intriguing region.
Discover the splendours of Eastern Europe on an enchanting river cruise. The many advantages of this mode of travel let you focus on enjoying your destination:
State of the art river ships take you to the heart of great cities and the center of Eastern Europe's charming towns.
You'll peacefully sail past and visit spectacular natural wonders and scenic views.
Included excursions at each stop show you the historic and cultural highlights of the area.
Cultural programs on board and ashore let you experience folkloric shows, learn the history from expert lecturers and enjoy local cuisine, wine and beer.
Enjoy pre and post cruise stays in the magnificent cities of Prague, Budapest, Bucharest or Warsaw.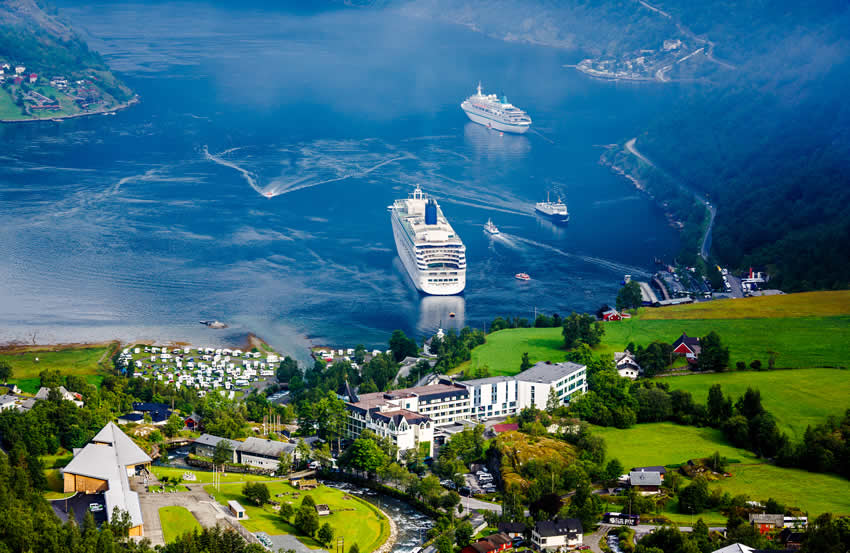 Choose from many enticing itineraries with our river cruise partners, some of which combine Western and Eastern Europe. These are some of the inviting possibilities:
Prague to Budapest is available on several routes along the Main and Danube Rivers with possible stops in Nuremberg, Roth, Regensburg, Passau, Linz, Melk, Vienna, Durnstein and Bratislava. Note that Prague is a pre or post cruise stay on these itineraries as you'll meet your ship in Nuremburg or Passau.
Budapest to Bucharest along the Danube via ports in Hungary, Serbia, Bulgaria and Romania with scenic cruising through the Iron Gate region with its dramatic white cliffs.
Munich to Budapest takes you on a coach tour to the fairytale castle, Neuschwanstein, as well as the Old Town of charming Salzburg then on a Danube River cruise from Passau, through the beautiful Wachau Valley and Danube towns all the way to Budapest.
Berlin to Prague along the Elbe River for stops in Germany and the Czech Republic including Meissen, Dresden and spectacular Saxon Switzerland National Park. Includes pre and post cruise hotel nights in Berlin and Prague.
Berlin to Warsaw adds a land tour in Poland after your Elbe River cruise and time in Prague.
Amsterdam to Budapest or Bucharest combines the Rhine and Danube Rivers for a comprehensive look at both Western and Eastern European towns, cities and scenic countryside.
Paris to Prague includes land tours from Paris to Trier, a Main River cruise through Germany to Bamberg followed by a land tour to Nuremberg and Prague. This is another good option for combining Western and Eastern Europe.
Moscow to St. Petersburg or reverse takes you on a fascinating visit to European Russia along the Volga, Svir and Neva Rivers. Live aboard your ship for three days in both Moscow and St. Petersburg seeing important sights from the Kremlin to the Hermitage. In between visit the quaint towns of the Golden Ring and enjoy a comprehensive cultural program that includes a Russian cooking class.
River cruising certainly makes it easy to reach some fascinating places in Eastern Europe while living in comfort and luxury aboard your river ship. No wonder river cruising continues to grow in popularity every year.